FBS Constructs Silo Bases in Norfolk and Suffolk
Silo bases are our speciality, and FBS have worked with many farms across East Anglia to ensure their silos have a firm foundation. Whether the finished silo will store grain, powders, fermented feed, or animal slurry, a sturdy, hardwaring concrete silo base is essential.
For industrial or agricultural purposes, FBS can construct concrete silo bases to within a tolerance of +5mm to -5mm across Norfolk and Suffolk. Our concrete silo bases typically range from 32ft diameter to 48ft diameter but we have recently completed the building of two 54ft silo bases, for which the fully constructed silos will store over 1000 tonnes of grain. We work closely with a silo supplier and can cover the whole of the UK in order to construct high quality concrete silo bases at an affordable price.
AllFarm Installations
We work closely with our business partner AllFarm Installations on the construction and installation of all grain handling equipment. Click here for more information.

Silo Base - Suffolk, 2015
A firm, level concrete base will ensure that your silo rests safely for many years of operation, without fear of bending or warping due to earth movements. We use the latest construction technology to ensure a perfectly level surface that can endure rain, hail, and snow, maintenance free for many years. This particular silo base was constructed in 2015 on a farm in Suffolk, and is still in frequent use today.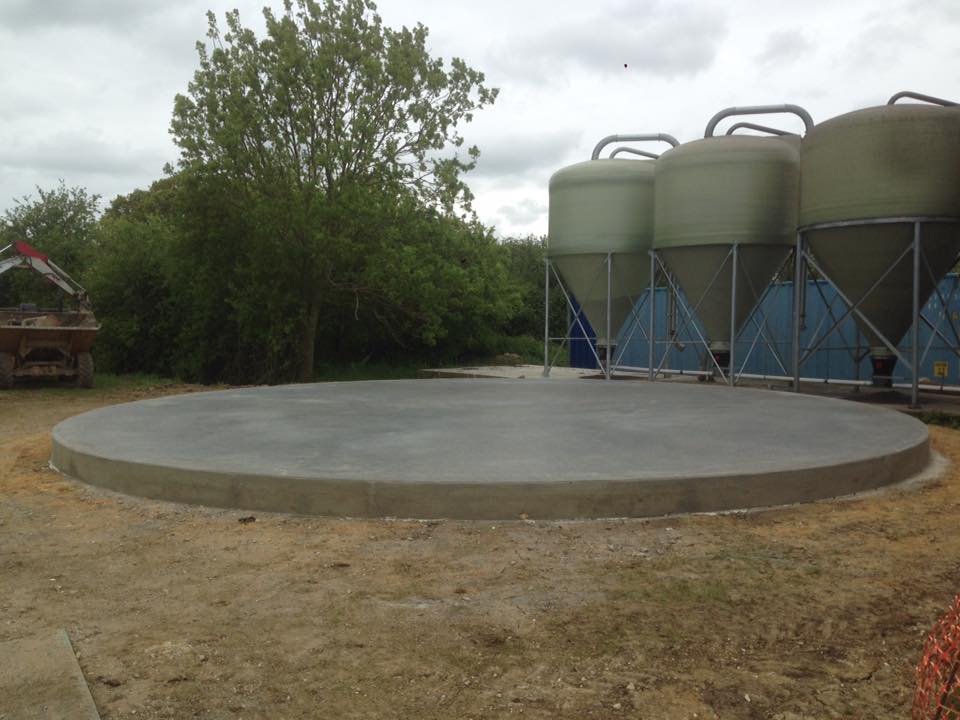 Silo Base - Norfolk, 2019
This was one of our largest and most successful projects to date. At 54ft in diameter, two such silo bases were constructed in Wormegay, Norfolk to hold over 1000 tonnes of grain. It was challenging to ensure both bases had a smooth, level surface but FBS delivered, and the impressive results speak for themselves.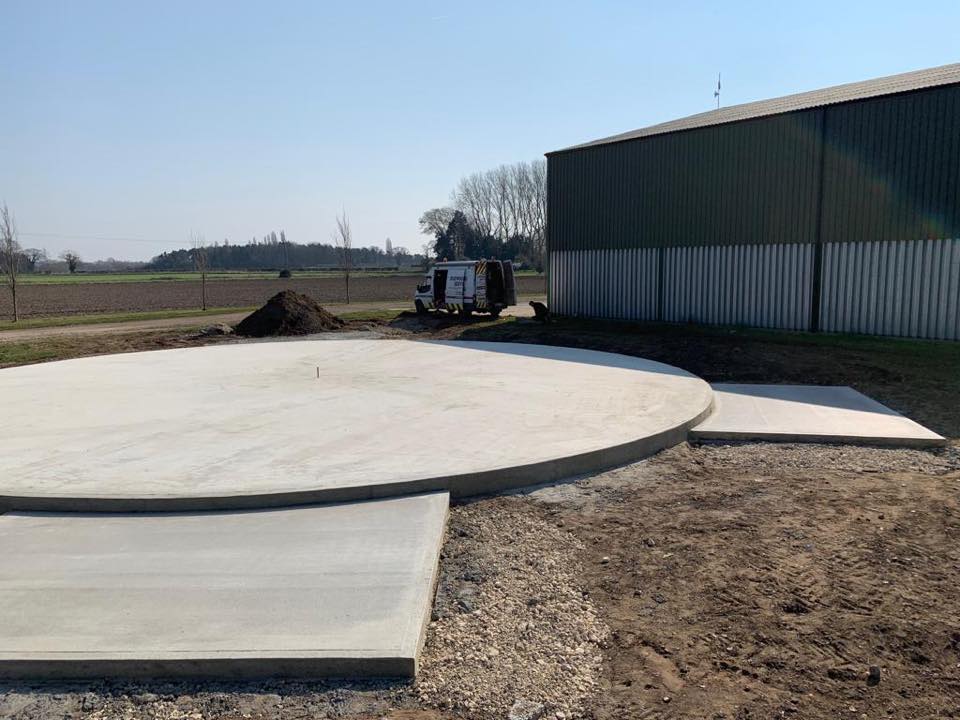 Silo Base - Suffolk, 2014
FBS use only the highest quality concrete when constructing silo bases. We can cater for any dimensions, and can work closely with your silo supplier to ensure it fits like a glove when complete. Uneven ground? Inclines? No problem, we always prepare a suitable surface before beginning construction. Why not give us a call to arrange a free site survey?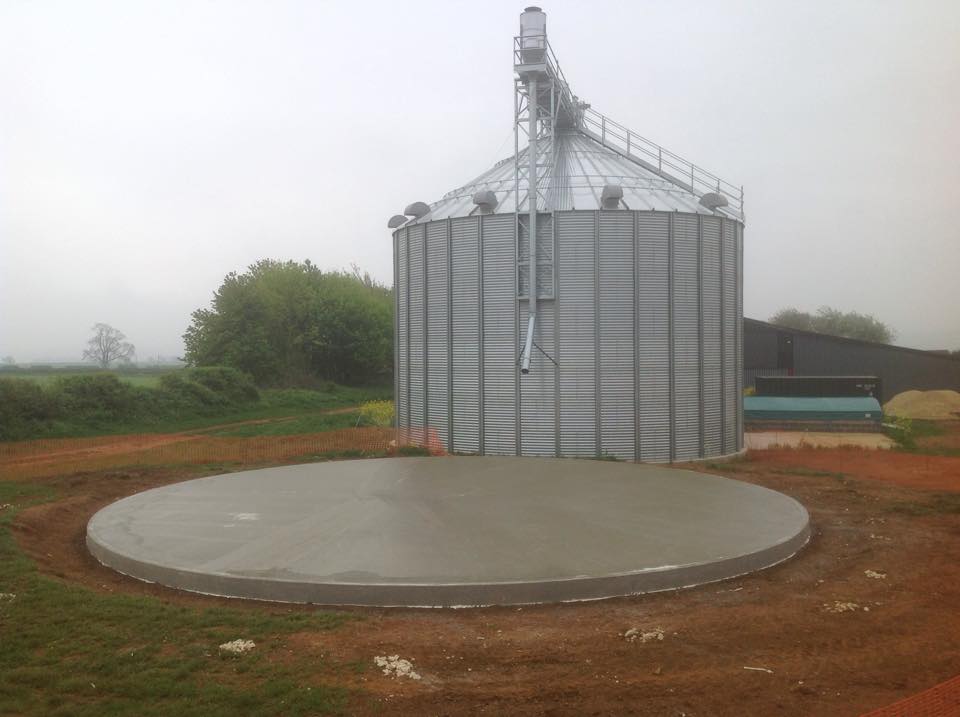 Why use us?
We are experienced concrete contractors
We provide concrete for projects of all sizes
We only source the highest quality concrete
We offer competitive prices
We have extensive experience in agricultural construction
We are Safe Contractor approved
Choose Foxwood Building Services
For quick construction of hard-wearing silo bases in Norfolk and Suffolk, get in touch today.